Are you looking to become a


Microbe Reseller?

Contact the Microbe team today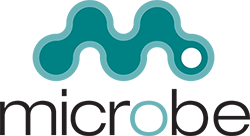 About Microbe
Microbe is a leading IT security distributor in Australia. For over 16 years, we have provided a distinct competitive advantage to our resellers. We are product specialists who can provide you with the best levels of knowledge and support. It is for this reason we focus our efforts on premium products.
We focus on building strong, long-term partnerships with our resellers.

Cyber Security
Small range of high quality products. Best product knowledge.
Automated Ordering
No waiting for licences. Online ordering portal.
Value Add
Not only great margin… Benefits of partnering with Microbe; expertise, quality products, support, innovation.
Teamwork
Microbe works as a team with our vendors and our resellers. We value teamwork, fair play and open communication. We care about customers whether they are large or small.
Sales & Marketing
Everything you need to sell, from support materials such as sales collateral to qualified leads for you to close. We support you through the entire sales cycle.
Customer Service
Specialists in the products we offer; knowledgeable, fast, polite.
Are you looking to become a


Microbe Reseller?

Contact the Microbe team today
Frequently asked questions
Contact Us
Do you have a question? Or would you like to discuss something further? Then contact the helpful Microbe team today.
Call Us
Phone 1300 88 34 56
Postal Address
PO Box 648 Seven Hills NSW 1730 Australia