Next Post

ESET has been announced the winner of the PCMag Readers' Choice Award for security suites.
This means ESET received the highest ratings from the PCMag survey respondents in several areas including, overall satisfaction (9.3) and likelihood to recommend (9.4).
According to its users, ESET is delivering everything you need in a security suite: trustworthy and reliable protection that's easy to use and won't slow you down. No other company is rated more highly or recommended more enthusiastically than ESET.
Digging into the results further, reveals that, ESET received ratings of at least 9 out of 10 on every measure except satisfaction with cost (8.4), which is a good result for a product not given away for free.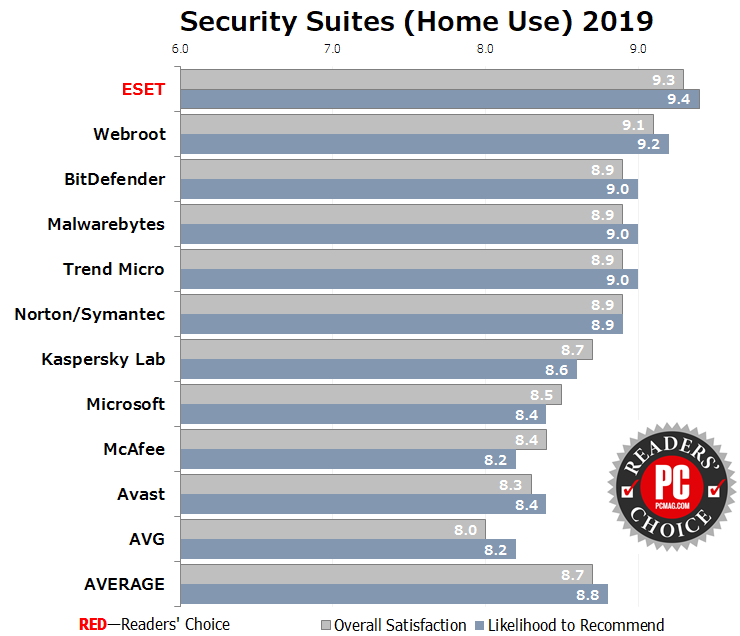 Much of the functionality of security tools happens under the hood, therefore it's important that users trust that the tools are working as they should be.
In measure of trust, ESET received a rating of 9.3, the highest among all the suites. One user of ESET's suite captured the sentiment of many of the respondents:
"It is the best security suite I have ever used. Requirements are minimal, it scans fast, catches anything trying to sneak in."
By
Nathan
at 4 Feb 2019, 07:22 AM